The tour will take you to Pompeii, at the foot of Mount Vesuvius, in the comfort and safety of a modern 8 seater Mercedes minibus.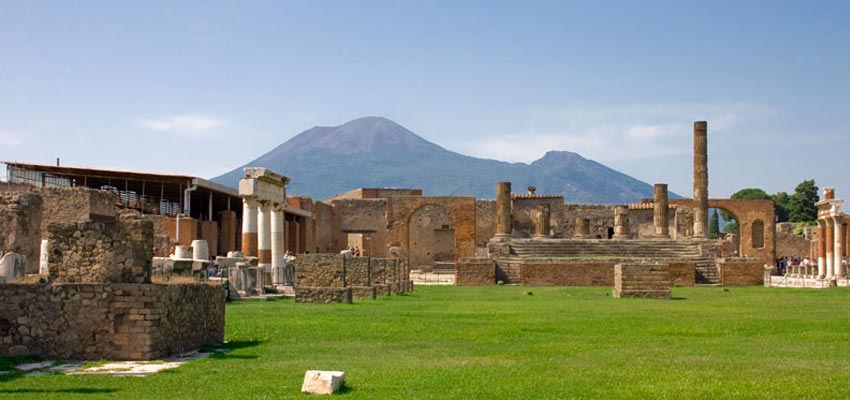 Pompeii
You will visit the Roman ruins of the ancient city of Pompeii buried during the eruption of Vesuvius in 79 a.D., and will be able to admire what has been brought back to life thanks to the archeological excavations which started in the 18th century continued till the present day.
The town's layout, the public houses, temples, streets, the people's houses with their painted walls, the sculptures, gardens and fountains, even authentic graffiti on walls are testimonies of everyday life that have contributed to a much better knowledge of the Roman culture and way of life.
Vesuvius
After the visit to Pompeii the excursion will continue towards Mount Vesuvius from which you will be able to admire the breathtaking view of the bay of Naples.
Our bilingual driver will take you to height of 1.000 meters from where you will be able to follow on foot the trek to the crater.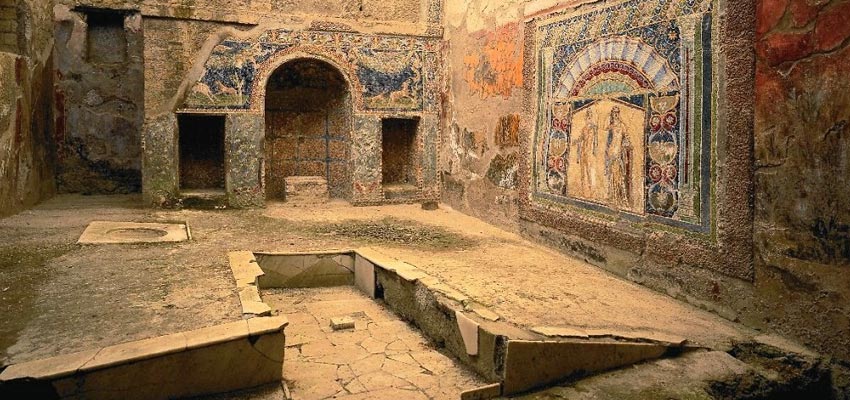 Herculaneum
The tour can also be combined with a visit to the old roman city of Herculaneum, a short distance from Pompeii ruins. Here, the ruins have been conserved in a better state than Pompeii, due to the fact that they were buried by molten ash.
When Herculaneum was destroyed it was a residential town with less commercial areas. Part of the city is still buried today.
At the end of the excursion in Pompeii, Vesuvius and Herculaneum you will be taken back to your hotel in the maximum comfort of our vehicle and with the professional yet personal touch of our driver.
Optional Entrance fees: per person  Entrance fees may change every year.
Vesuvius Euro 10,00
Pompeii Euro 13,00
Herculaneum  Euro 13,00
Please note that EEC passport  holders- under 18 and over 65 years of age are entitled to free entrance on production of ID.