Excursions for tourists who want to enjoy the main parts of interest in Pompeii, Sorrento and Capri.
Pompeii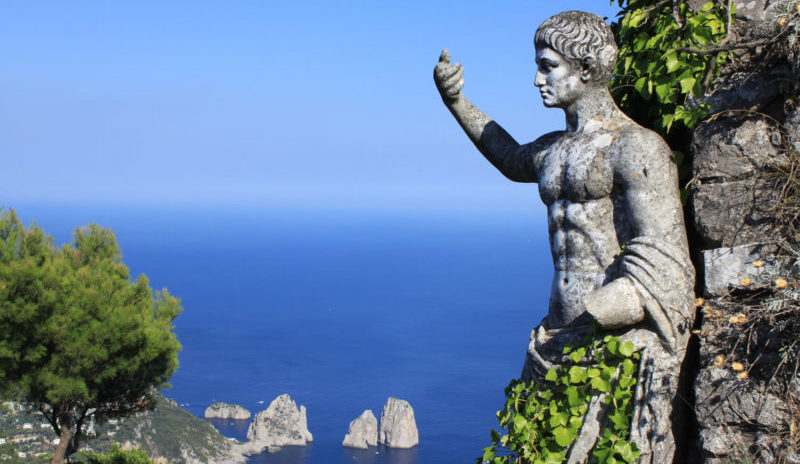 Pompeii, at the foot of mount Vesuvius, buried during the eruption in 79 a.D. You will admire what has been brought back to life thanks to the archeological excavations which started in the 18th century continued till the present day.
The town's layout, the public houses, temples, streets, the people's houses with their painted walls, the sculptures, gardens and fountains, even authentic graffiti on walls are testimonies of everyday life that have contributed to a much better knowledge of the Roman culture and way of life.
It is advised to allow a time of at least 2 hours for the visit to the archeological site.
Sorrento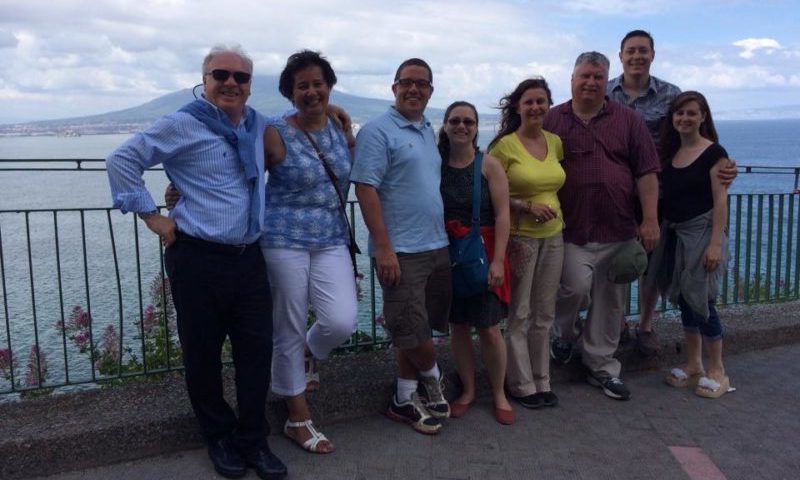 The tour continues towards Sorrento along the famous winding coastal road where you can admire the sleep mountain slopes with villages clinging to them as well as gardens in flower, vineyards, olive and lemon trees from where the famous liquor limoncello is made.
At Sorrento it is possible to visit the historical centre where you will find typical souvenir shops or you can simply relax with a coffee or an ice cream in an open air bar in one of the main squares of the town.
Capri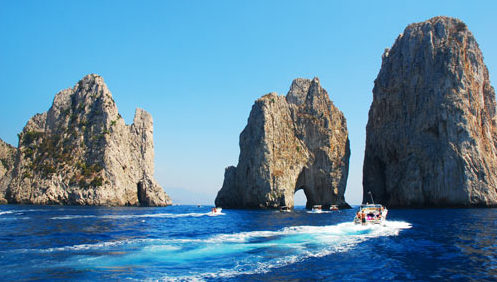 Our professional driver will accompany you to get either the hydrofoil or the ferry (whichever you prefer) where you will be able to leave for your visit to Capri.
For the visit it is possible to book a local authorized guide or explore the streets of Capri and Anacapri on your own.
Notes:
> The excursion finishes at the port of Sorrento
> From Capri  you will have the possibility to take the ferry or  hydrofoil to the port where your cruise ship is docked
> At Pompeii it is advised to hire a listening guide or an authorised local guide for the visit to the archeological site and we remind you that Pompei is partially accessible to the disabled.