The tour will take you to Caserta, in the comfort and safety of a modern 8 seater Mercedes minibus or car mercedes limousine.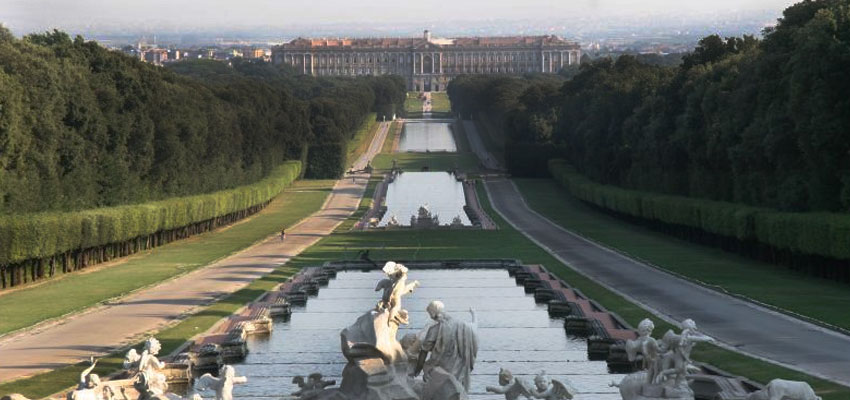 Caserta
The Royal Palace of Caserta ("Reggia di Caserta" in italian) was one of the royal residences of the Borbone, kings of Naples. It is considered the largest palace built in Europe in the 18th century and in 1996 it has been listed among the UNESCO World Heritage Sites.
In 1751 Carlo III King of Borbone commissioned the architect Luigi Vanvitelli to design a house that could compete with the large residences of European monarchs. The immense residence includes 1200 rooms, 34 staircases and 1742 windows plus four courtyards and thousands of rooms, chapels, museums and theaters. In the park of 120 hectares, there are avenues, fountains, the Great Falls and several sculptures.
The "Real Site" is complemented by the nearby village of San Leucio (famous for the production of high quality silk) with its elegant Casino Royal Belvedere, home to major cultural events.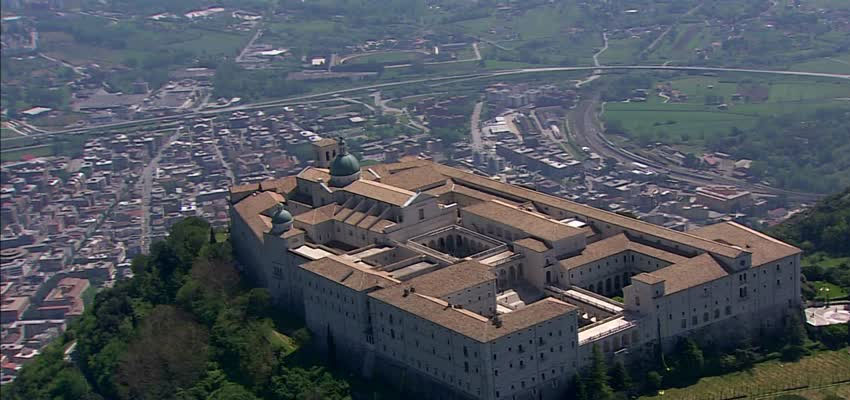 Cassino
After Caserta visit, we make our way to the famous Abbey of Monte Cassino, which was founded in 529 by St. Benedict of Norcia. During the Second World War the Abbey was completely destroyed and it has since been faithfully restored to its former glory, with even the original frescoes and mosaics.
On the way back, we have the opportunity (time permitting) to stop for shopping time in one of the biggest outlet centers in southern Italy.
Highlights:
> Free time in Caserta's Royal Palace
> Lunch in a local restaurant
> Free time in the Abbey of Monte Cassino
> Free time in the biggest outlet center in southern Italy (time permitting)