A private tour to discover the natural beauties of the Vesuvius and the magic of the ruins of Herculaneum and Pompeii. This excursion lasts 8 hours and it is ideal for all the family. Continue reading for more details about the  tour Vesuvius Pompeii Herculaneum.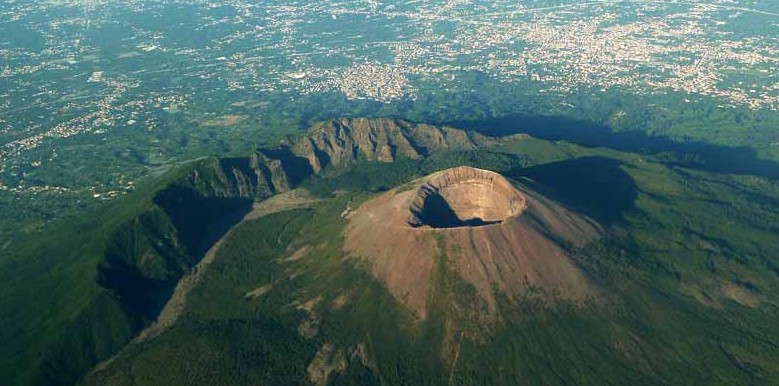 Our tour begins at 8:00 am from your hotel in Sorrento, one of our English speaking drivers will be there waiting for you. After the presentations, you will head to the first stop of the private tour: the Vesuvius or Mount Vesuvius, as it is commonly called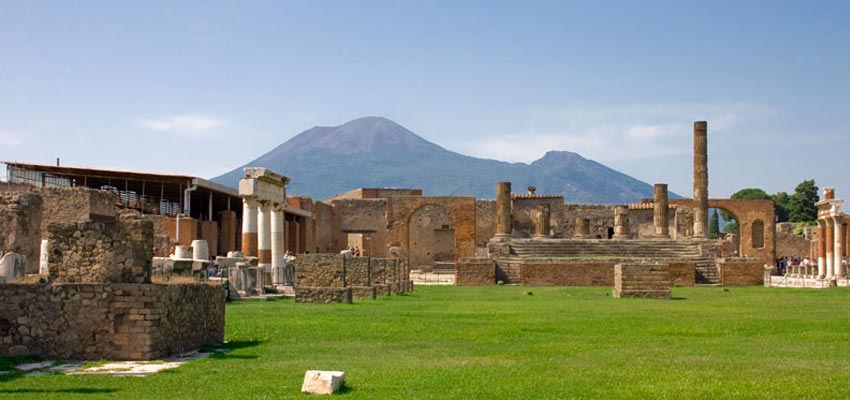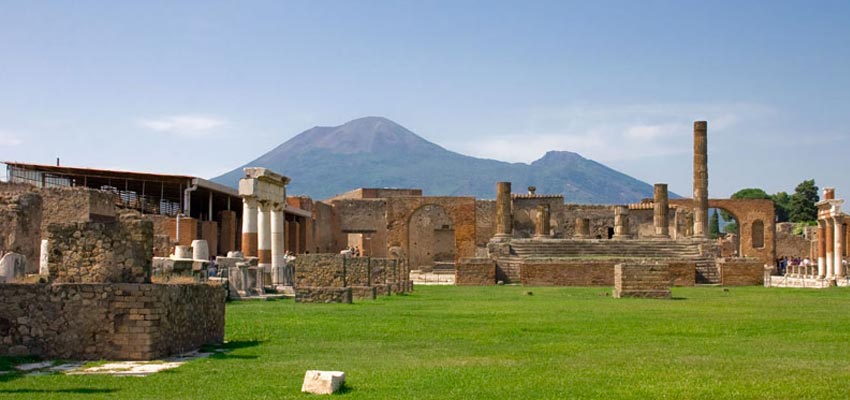 The private driver will leave you near the ticket office where you can start your trek, after about 40 minutes you will arrive at the summit of the Vesuvius, where a breathtaking spectacle will be awaiting you. In front of your eyes, the whole Gulf of Naples. After the visit of the crater, your trip will continue to the ruins of Herculaneum.
Herculaneum is without a doubt one of the best preserved archaeological sites ever. Do not miss the visit to the patrician houses with their frescoes and mosaics. The numerous human skeletons are worth seeing, as evidence of the terrible eruption of 79 A.D.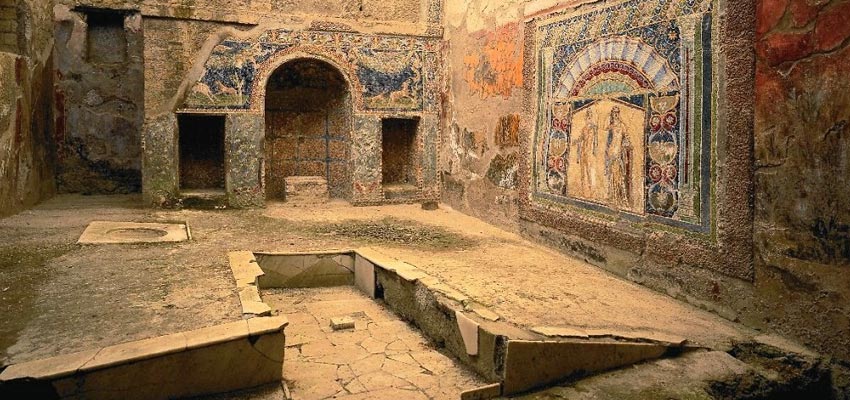 After the visit of Herculaneum, your private driver will take you to the last stop of the tour: Pompeii.
The excavations of Pompeii are among the most extended in the world, a spectacle not to be missed! Your driver will leave you at the entrance of the excavations entrusting you to a professional guide who will show you the main domus, human casts, the workshops and the most beautiful frescoes for about 2 hours. The tour can also be done without a guide. At the end of the walk the private driver will be waiting for you at the exit ready to take you back to your hotel in Sorrento.
The day will end with a photo stop on the panoramic road that leads to Sorrento. This experience will be unforgettable for you!
Optional Entrance fees: per person  Entrance fees may change every year.
Vesuvius Euro 10,00
Pompeii Euro 18,00
Herculaneum  Euro 18,00
Please note that EEC passport  holders- under 18 years of age are entitled to free entrance on production of ID.