History, culture, picturesque views and wine tasting within the splendid corners of the Vesuvius, Pompeii and the Amalfi coast: this excursion will make you daydream and you'll always remember it.
Discover all the details of the Shore Excursion Positano – Pompeii with wine tasting, a tour of the duration of about 8/9 hours , starting from Sorrento's port.
Do not hesitate to book this excursion, a trip into the world of the senses. The itinerary includes a first stop at the village of Positano, the ancient Pasitea.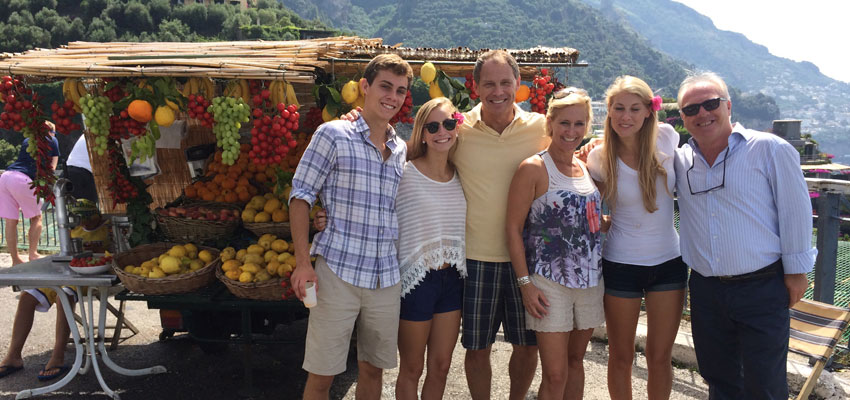 One of a kind, the town develops vertically on a rocky ridge. The houses huddled together, are characterized by pastel colours that give the impression of a precious stone.
No coincidence that the town is considered the gem of the Amalfi Coast. The narrow streets with many boutiques, run downhill between the houses flowing onto the large marina.
Not to be missed, in the main square of Positano, the Church of Santa Maria Assunta, which has been there since the year one thousand; its great dome, covered with coloured majolica, is visible from every corner of the village.
The stop here in Positano lasts about an hour, the time required to enjoy the main attractions of the place.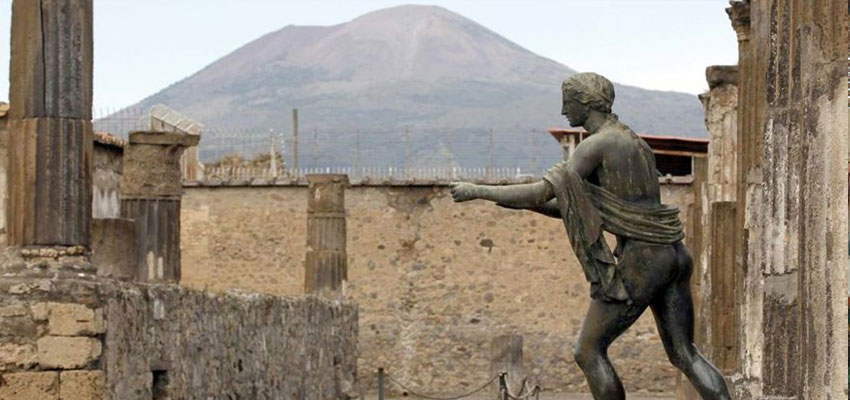 The tour continues to Pompeii, the summer resort for the most important people of ancient Rome. The city was completely destroyed by the eruption of the Vesuvius in 79 D. C.
The archaeological ruins, which began in the eighteenth century, and still continue, always discovering new wonders, such as frescoes, mosaic floors, public buildings, temples, shops and Patrician houses. The visit here will last 2 hours and if you wish we can book a tour guide that will give you the important facts inside the excavations site.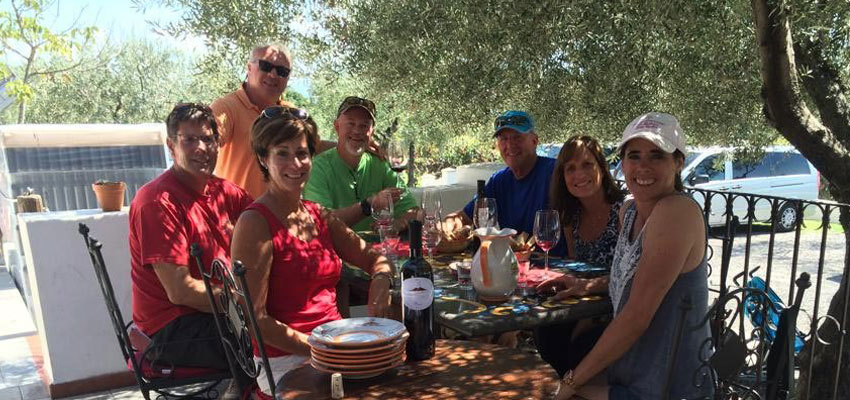 From the archaeological site we will continue to the slopes of the most famous volcano in the world, where we will start our wine tasting. You will taste many wines of Campania such as Lacryma Christi, Verdeca and the famous Falanghina, all accompanied by a tasting of typical products of the Vesuvius.
Our tour ends with the return on time to the port of Sorrento, but not before having admired the beautiful Surrentine Peninsula from the coast.
Optional Entrance fees: per person  Entrance fees may change every year.
Pompeii Euro 18,00
Please note that EEC passport  holders- under 18  years of age are entitled to free entrance on production of ID.